Founded in 2014, All Day Brewing has firmly established itself at Salle Moor Farm, producing fantastic tasting vegan beer, organic real cider and delicious fermented food comprised of high-quality local ingredients.
Over the past few months, they have been in the process of expanding their brewery and taproom. To celebrate their 2023 relaunch, the business hosted a February event and are offering an extra special deal for all pizza and beer lovers until the end of March!
In this week's blog, learn about the exciting relaunch of All Day Brewing.
The beer
Harvesting in late summer, the company brew their own freshly picked green hops sourced from the site's ¼ acre hopyard – the first of its kind in Norfolk. Having access to this ingredient is integral in attaining a greater control over quality and reducing the environmental impact of the beverage's production.
The particular flavour profile of the fresh hops gives the product a distinct flavour – dissimilar to the taste of commonly used hot-air dried hops. The brewery's process of subsequently freezing the remainder of the crop, situates the company in the unique position of being able to produce green hopped beer throughout the year!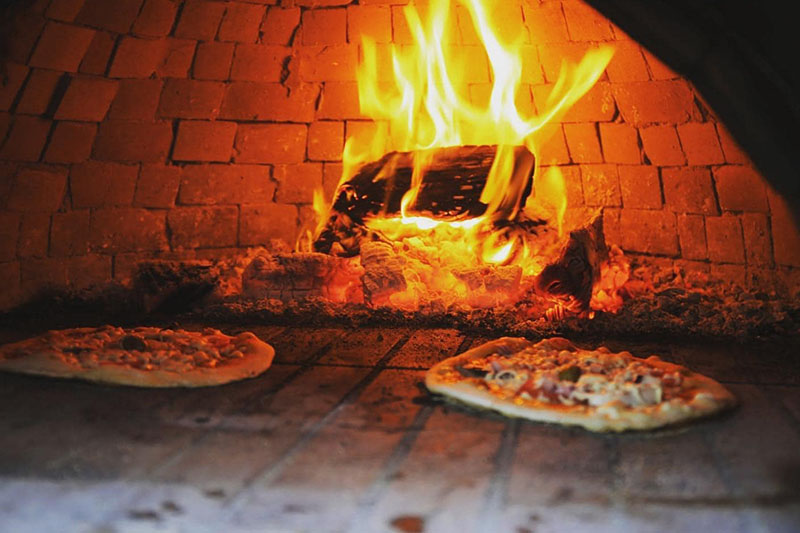 The pizza
With full access to ingredients grown on the farm itself or the local community market garden – the brewery's chef has created a fantastic pizza menu. Featuring in-house fermented sourdough pizza with delectable toppings.
From a margherita topped with mozzarella, cheddar cheese and fresh basil – to their spicey extravaganza, complete with sliced chorizo and chilli; each pizza is specifically designed to be washed-down by a pint of the company's unforgettable alcoholic beverages!
As the brewery's doors reopen and spring slowly dawns, you can grab a pizza and a pint for a mere £9.50. Set to run until the end of March on Friday and Saturdays – be sure to visit and experience the finest pizza and beer this side of England!
Relaunch event
On Saturday the 4th of February, the brewery hosted a re-launch event. This evening of craft beer and Norfolk cheese was a huge success and welcomed faces new and old to the location. All Day Brewing were also able to showcase their newly renovated taproom – we particularly like the elegant mural painted beautifully onto the bar!
The brewery will now be open every Friday and Saturday evening from 5pm until 11pm until end of March. Then from 29th March they will be open:
Wednesdays 5pm to 10pm
Thursdays 5pm to 10pm
Fridays 5pm to 11pm
Saturdays Noon to 11pm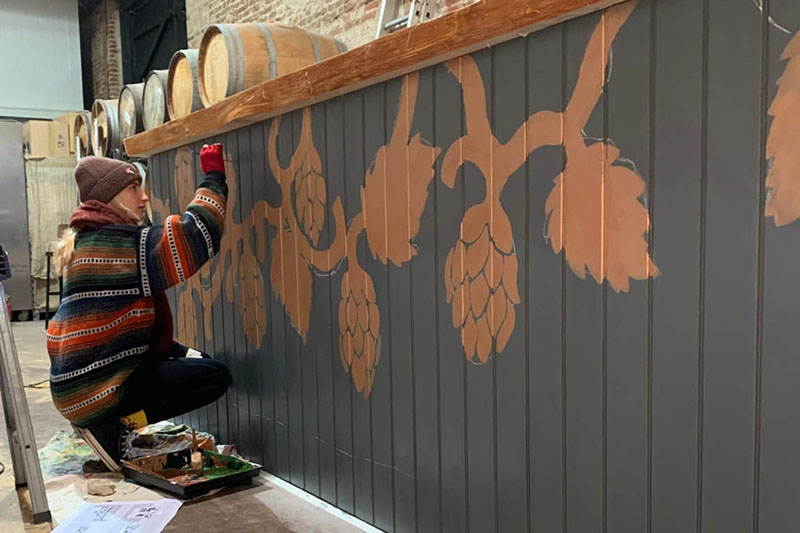 Salle Moor Hall Farm
Proudly managed by Targetfollow, Salle Moor Hall Farm has seen over £1m of investment over the last decade. With so many small businesses now in residence, be sure to visit and be inspired by the surrounding countryside, glorious walking and cycle routes and breath-taking skies.
Alongside All Day Brewing, the other companies residing at the farm include; Rooster's Bike Barn, Blue Flame Glass Studio, Drip Drop Bake Stop, Prairie Skies, Threads Bridal, Norfolk Coffee Co., Salle Moor Market Garden and more. We look forward to welcoming further enthusiastic entrepreneurs ready to join us on this exciting journey.