July is Independent Retailer Month. The aim is to help thousands of local businesses thrive and increase footfall into town and village centres. Ultimately connecting consumers and communities with local retailers and the advantages of shopping with independent brands.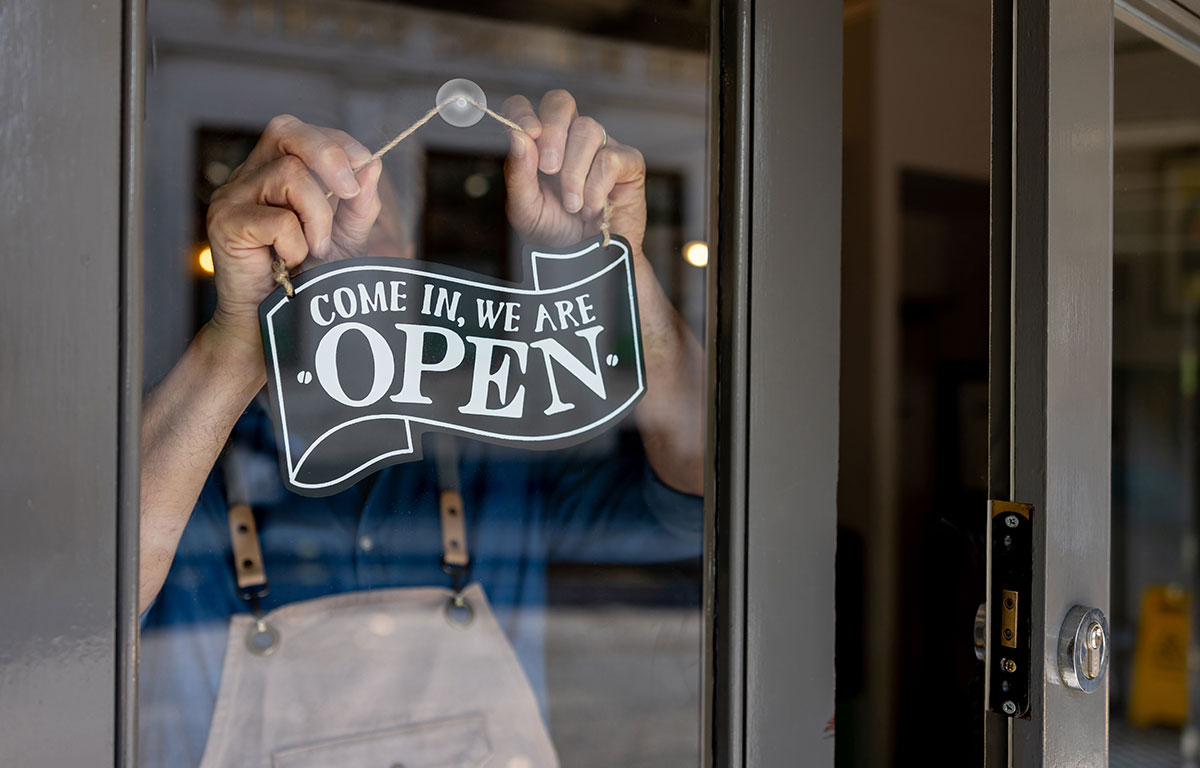 The important role of independent businesses
Since its UK launch in July 2011, Independent Retailer Month, which runs throughout July, has grown rapidly, engaging thousands of retailers and consumer-facing businesses UK-wide. It highlights the important role that smaller, independent retailers play in the communities they serve, the local economy they contribute to, and in the retail sector as a whole.
By encouraging independent retailers, groups of retailers, and even whole towns to create fun and engaging promotions, activities and events during the month of July, the campaign also tackles the very real issue of declining footfall in towns and village centres.
Independent Retailer Month UK is led by Clare Rayner, The Retail Champion, founder of the "Support for Independent Retail" campaign, which, alongside Independent Retailer Month, includes the "Enjoy an Independent Easter" and the "Celebrate an Independent Christmas" campaign events.
Clare says: "Independent Retailer Month is an unfunded campaign, and we don't want retailers to damage their margins with one-day discount events. Instead, we want a month-long celebration of our independent retailers to reconnect communities with their local businesses and help create a change in consumer behaviour that will last well beyond the end of July."
Targetfollow: supporting small businesses
The Pantiles is well known for its independently owned, boutique stores and services. It is the perfect location to "shop small" and discover special, bespoke and handcrafted items, along with fantastic fine dining and handmade morsels. If that wasn't enough, The Pantiles also hosts regular markets, championing small independent businesses.
From its roots as a working arable farm, where traditional crops such as wheat, barley and oilseed rape were grown, Salle Moor Hall Farm is evolving into a hub for new and developing businesses and is now home to a thriving community of artisan producers and services. In the converted 500-year-old barns, you will find an experimental brewery, a bakery, coffee roastery, a bridal boutique and even a motorcycle repair shop.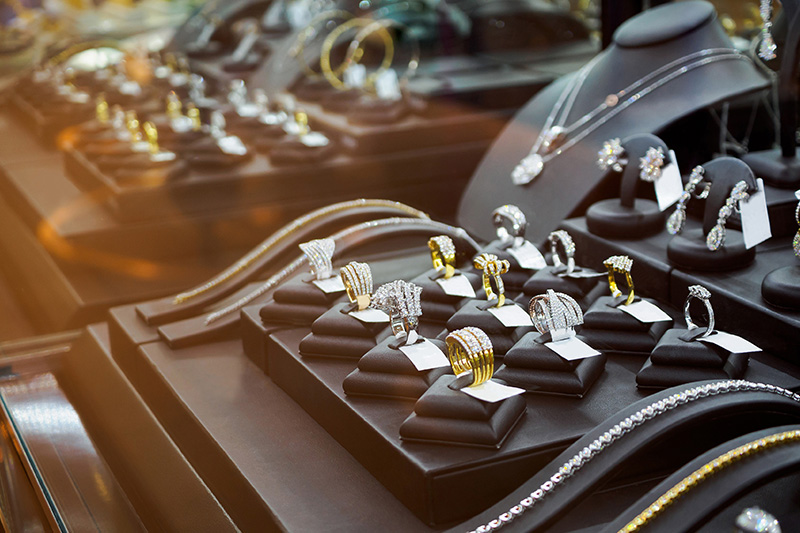 The Pantiles
Catherine Hills Jewellery
An international award-winning designer, Catherine Hills is a maker of jewellery for the Harry Potter films. Beautiful jewellery with a strong identity that is tactile, sensuous and undoubtedly feminine. This alluring Atelier and boutique nestled in the corner of The Pantiles is impeccably styled. Walk into a shop bursting with history and exquisite craftsmanship. Inside the cabinets are filled with diverse collections that exude individuality and while browsing you can observe Catherine craft flawless and distinctive pieces.
Collared
Collared is a dog accessory and gift shop in the heart of The Pantiles that sources top quality products from around the world for dogs and dog lovers. These include Puppia, West Paw, Wacky Walker, Rough Wear, Walters, Hunter and Flexi.
Pantiles Cameras
A family run company: Pantiles Cameras has been trading for more than 40 years. The owners and staff pride themselves on their extensive knowledge of the products and outstanding customer service. Their competitive prices will tempt even the most frugal! They sell only genuine UK sourced digital cameras and equipment, all of which come with full UK guarantees and back-up.
Peter Jenner
Peter Jenner at The Pantiles has a variety of unique, stylish and durable accessories, made from different metals, textures and beading to complement any style or outfit. The Jewellery store has over 40 years' experience and specialises in commissioned pieces, producing one-of-a-kind gifts.
The Pantiles Bride
The Pantiles Bride aims its collection at the stylish, modern bride who recognises quality. The staff's experience, customer service and the best selection of designer gowns in the Southeast guarantees that you should put this bridal store at the top of your list!
Trevor Mottram
If you're looking for quality kitchenware and cooking paraphernalia, head to Trevor Mottram at The Pantiles. Named "Independent Cookshop of the Year", this fantastic store sells everything from whisks to plates and clocks to cutlery.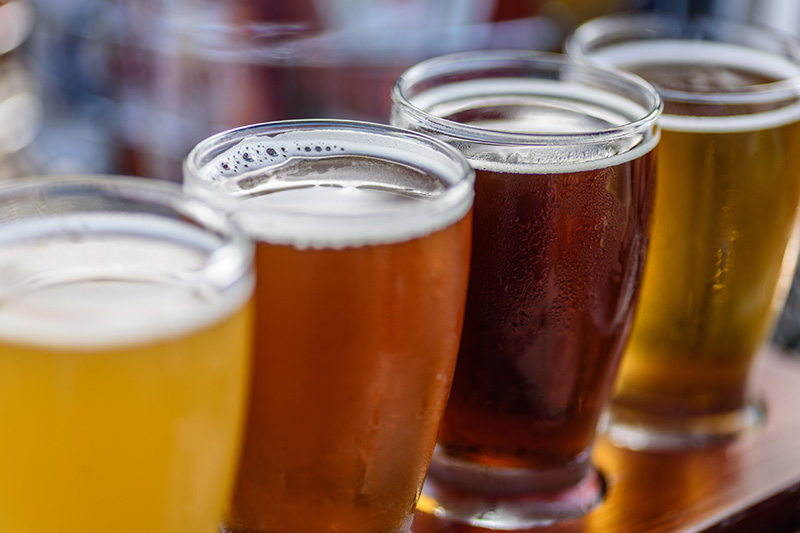 Salle Moor Hall Farm
All Day Brewing
All Day Brewing is a North Norfolk Microbrewery that uses hops from its own hop garden, along with other ingredients grown on site. This homegrown theme contributes to the distinct character of the beers and beverages. The brewery specialises in wild and mixed fermentation beers, along with real cider, raw kombucha, seasonal cordials and sodas.
Rustic and picturesque, All Day Brewing's taproom is situated in the heart of Salle Moor Hall Farm. Whilst there you can even have a peek inside the brewery and learn a little more about the beer making processes.
Drip Drop Bake Stop
Drip Drop Bake Stop was founded by Sacha who originally started selling cakes from her home. 16 months later, she became a market favourite – routinely selling out of her sweet and savoury treats. The mum of two decided to take the leap into business after being encouraged by friends and family, the name 'Drip Drop Bake Stop' inspired by her 12-year-old son, who came up with it while on a caravan holiday.
Drip Drop Bake Stop is one of the newest additions to Salle Moor Farm, where the likes of Kinder Bueno Cookie Pies, Oreo Brownies, Cherry Bakewell Slices, Biscoff Rocky Road, Caramel Cornflake Brownies, Lemon Drizzle Cakes, Scones and Sausage Rolls are all produced.
One happy customer, Lou Steve Chaplin, said: "The sausage rolls, selection of brownies and cakes and the apple and cinnamon turnovers we bought were fabulous. I loved the rustic homemade look – they tasted amazing. Huge portions and great prices. Would definitely recommend Drip Drop Bake Stop!"
Norfolk Coffee Company
The aim of Norfolk Coffee Company's roastery is to provide a selection of single origin beans perfect for filter coffee as well as two espresso blends. 1549 is the popular house blend, the name deriving from the year of an uprising by the 'common people' of Norfolk against the rich landowners
Norfolk Coffee Company are the sole Norfolk distributor for the superb Victoria Arduino and Nueva Simonelli espresso machines and grinders. Two companies who produce some of the best, most innovative and most reliable espresso machines and grinders available.
Rooster's Bike Barn
Providing servicing and repairs to British, American, European and Japanese's motorbikes, Rooster's Bike Barn love your bike as much as you do. Some serious bike repair, restoration and service takes place on site, administered by expert and knowledgeable hands.
Plus, Rooster's Ride Outs, shows and events are legendary around Norfolk, so keep your eyes peeled for details of those. The Barn also opens on Saturdays for chats over coffee and cake.
Threads Bridal
At Threads Bridal, the team believe in giving preloved dresses a second, third and fourth outing. The idea of Threads Bridal came about when the founder, Laura, got engaged to her partner of 10 years in 2019 and began the journey of looking for her dream wedding dress. Laura quickly realised that her budget wasn't going to allow her to acquire the dress of her dreams.
With previous experience in personal shopping, design and garment construction, Laura set up Threads Bridal, stocking an array of gorgeous, high-quality gowns that are kinder to your pocket as well as the planet.
#IndependentRetailerMonth