International Beer Day, a global celebration of beer and camaraderie, brings beer enthusiasts together to raise their glasses and appreciate the rich history of this beloved beverage.
This year, we celebrate International Beer Day on Friday 4th August.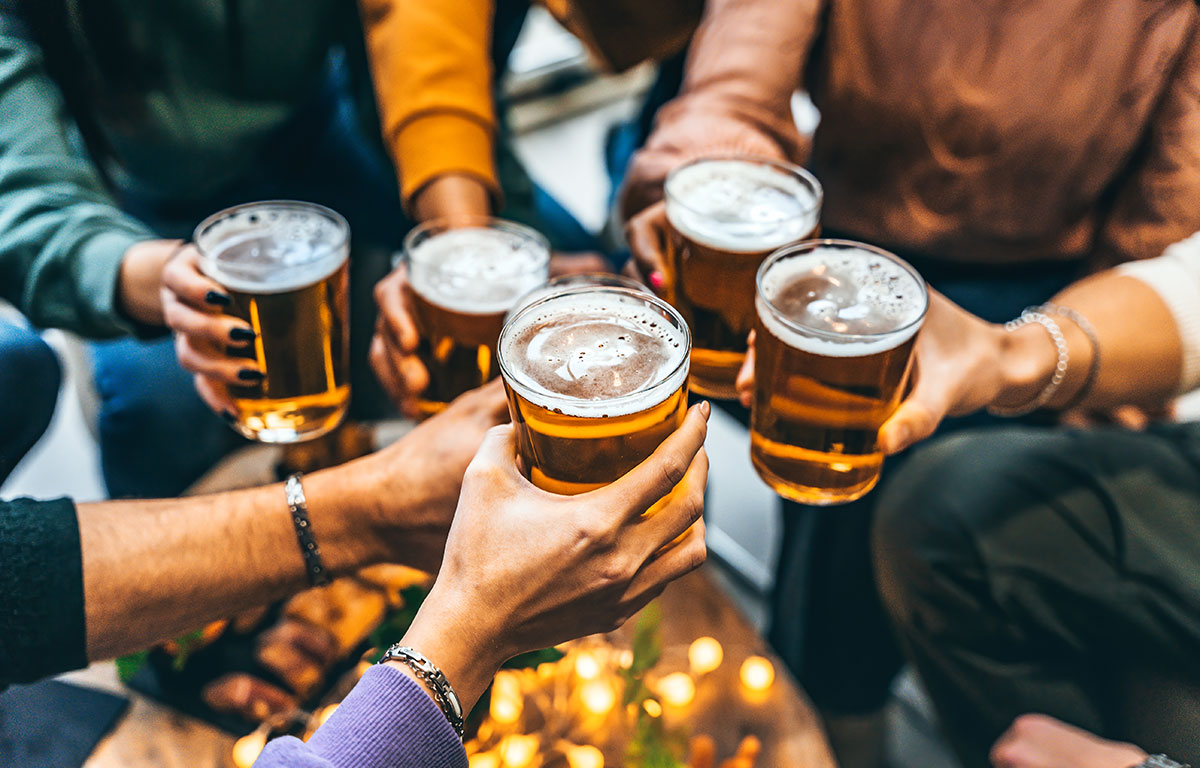 The origins of International Beer Day
International Beer Day, celebrated annually on the first Friday of August, was founded in 2007 by Jesse Avshalomov, a beer enthusiast from California. The day aims to unite people worldwide to enjoy and share the appreciation for beer's diverse flavours and cultural significance. Beyond the joyous celebrations, International Beer Day also emphasises promoting responsible drinking and supporting local breweries.
The history of beer
Beer's history can be traced back to ancient civilisations, making it one of the oldest alcoholic beverages known to humanity. The origins of beer can be found in ancient Mesopotamia, where it was brewed around 5,000 BCE. Initially, beer was made from barley and other grains, and the fermentation process was discovered inadvertently when grains were left in water, producing a fermented liquid.
As civilisations evolved, beer became an integral part of their culture, often associated with religious ceremonies and social gatherings. Egyptians brewed beer for both ritualistic and daily consumption, while the Greeks and Romans had their versions of this revered drink. The art of brewing eventually spread across Europe, with monasteries playing a significant role in preserving and advancing brewing techniques during the medieval period.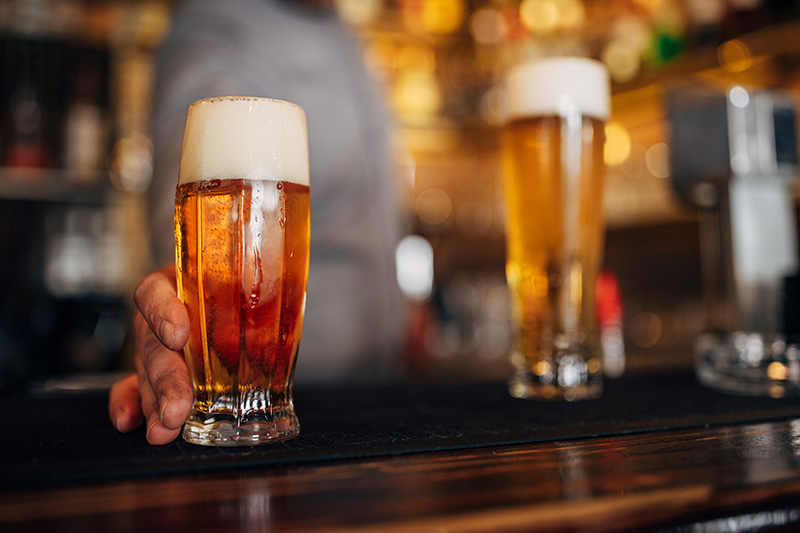 The evolution of beer in the UK
The UK has a long history of brewing beer, and the production of it has been deeply ingrained in our country's culture for centuries. In the early 19th Century, the UK witnessed a proliferation of breweries, leading to a diverse range of beer styles that catered to different regions and tastes. From ales and bitters to stouts and porters, the UK became a haven for beer enthusiasts.
Targetfollow
The Pantiles and Salle Moor Hall Farm have a variety of independently owned pubs and bars where you can celebrate International Beer Day. Venues include:
The Pantiles Tap
The Pantiles Tap is a 16-tap real ale and craft beer paradise in the heart of The Pantiles with ever-changing cask ales and craft beers, both UK sourced and imported. If keg beer isn't your thing, then try one of their bottled beverages, or select from the fantastic range of locally sourced artisan ciders.
"A truly wonderful and welcoming pub. A real craft beer place with wonderful knowledgeable staff and if you ask the hilarious landlord nicely a secret selection of Caribbean rum. It's a true home from home for anybody local or visitor to the area. I could not recommend enough!" – Phil W
The Ragged Trousers
By day The Ragged Trousers at The Pantiles offers excellent brasserie style food in a casual dining environment. By night it is a thriving pub offering the best of Kent and Sussex ale and an extensive list of lagers, craft beers, wines and spirits.
"One of the best Pubs in Tunbridge Wells. The Ragged Trousers is alive with activity. The place is not very large but it produces great food along with a good choice of beverages. The food and drinks are very reasonable and the staff provide exceptional service." – Charlotte M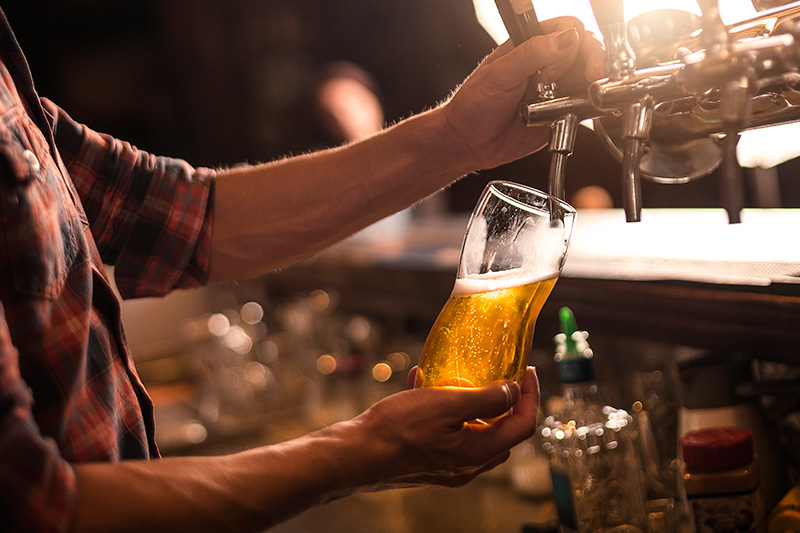 The Sussex Arms
Situated on Sussex Mews behind The Pantiles Corn Exchange sits one of Tunbridge Wells' most historic pubs. Tucked away through Coach and Horse Passage, The Sussex Arms is the area's best-kept secret. The pub hosts regular pub quizzes, regular DJ nights, and little gigs that often make for a great first visit. They offer real ale from six hand-pulls, craft beers, and an ever-expanding wine and spirits list.
"The Sussex is a rustic pub with a great welcome by all staff. A great place to visit on a Sunday lunchtime. Truly took me back to what a pub is all about." – Shelly H
The Duke of York
The Duke of York at The Pantiles offers an elegant welcome to the Royal Borough with craft beers, real ales and fresh food served in a stylishly refurbished setting. Grade II listed, it is a place that seamlessly blends old with new.
All Day Brewing at Salle Moor Hall Farm
All Day Brewing, located at Salle Moor Hall Farm, is a North Norfolk Microbrewery. It uses hops from its own hop garden found just metres away from the brewery, along with other ingredients grown on site. This all helps to contribute to the distinct character of their beers and beverages.
All Day Brewing has a well-established barrel ageing project underway and specialises in wild and mixed fermentation beers. The brewery also makes real cider and raw kombucha, plus seasonal cordials and sodas.
Rustic and picturesque, the taproom and courtyard are situated in the heart of Salle Moor Hall Farm. Whilst on-site you can even take a peek inside the brewery and learn a little more about the beer making processes.
The kitchen, open on select dates and times, offers a modest selection of perfect pint accompaniments ranging from posh topped chips, rich and exotic curry dishes and wood fired, fresh to order pizzas, cooked in the courtyard.
To find out more visit their Facebook page.