On Saturday 27th and Sunday 28th May, we celebrated The Gin & Jazz Festival at The Pantiles. Thousands of people from Tunbridge Wells and beyond were treated to a fizz-filled weekend of sunshine, tasty tipples and top tunes.
In this week's blog, we're reflecting on the successful festival and what other events we can expect at The Pantiles in 2023.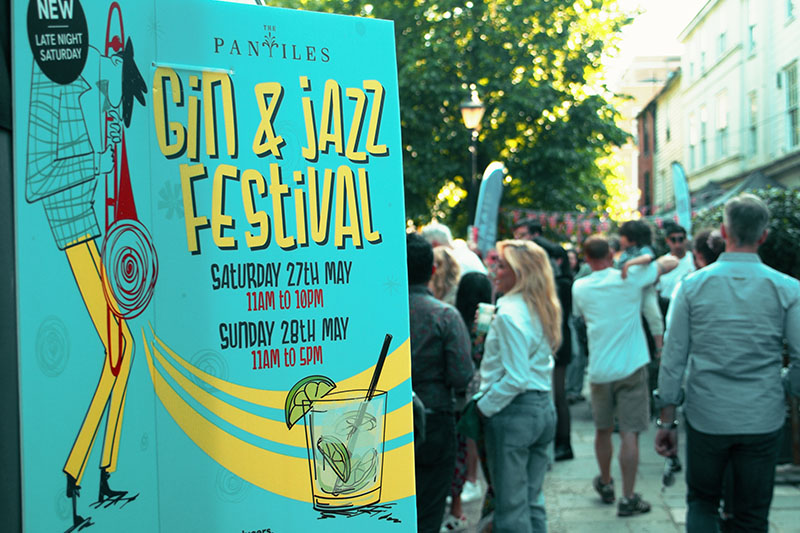 Why jazz?
Gleaming a dazzling white in the summer sun, one could easily confuse the Georgian colonnade of The Pantiles with New Orleans' distinctive French colonial architecture. This striking similarity is perhaps the reason that jazz – a genre native to the Louisiana city – has become synonymous with The Pantiles.
Taking place on the iconic bandstand every Thursday night throughout the summer months, Jazz on The Pantiles has attracted an array of local, national and international talent over the years, with the audience being just as diverse. Performers have included The Skatonics, Spice Fusion, Derek Nash, The Vince Dunn Orchestra and many more.
In the past, Jazz on The Pantiles has won awards – most notably in the Tourism Event/Festival of the Year category at The Beautiful South Awards, securing a silver.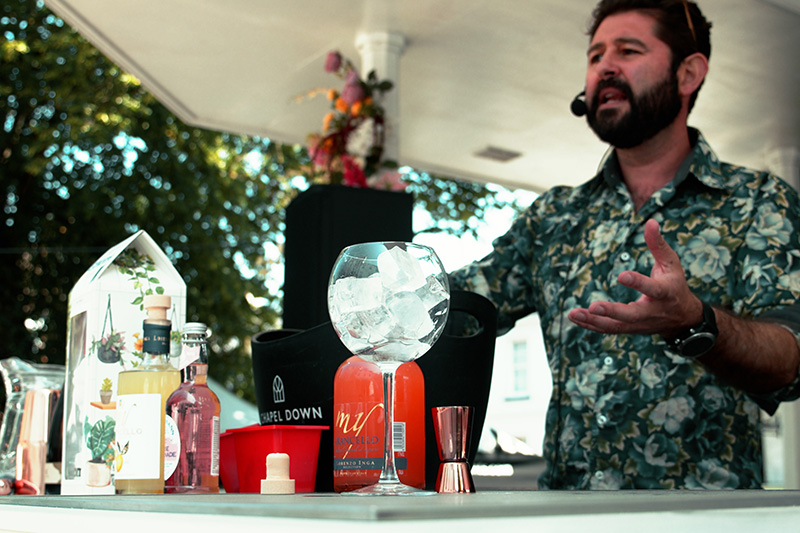 Gin & Jazz Festival
Combining the nation's favourite tipple with the timeless joy of jazz seemed a no brainer, hence how the Gin & Jazz Festival at The Pantiles was born.
The event spanned from 11 am to 10 pm on Saturday, the 27th of May, and continued from 11 am to 5 pm on Sunday, the 28th of May. Attendees were treated to over 150 gins, meticulously crafted by over 30 local and national producers, ensuring a remarkable and diverse experience. Stallholders at the event included Mermaid, Mayfield, The Rum Company, Birch Gin, Cantium Gin, Fever Tree and Charringtons.
The free-to-attend event saw thousands of visitors enjoying samples, sparkling wine, champagnes and street food. The audience were also treated to a gin masterclass on the bandstand, showcasing each producer's trademark cocktail/mixer – this was punctuated by live jazz music and DJs performed at regular intervals over the two days.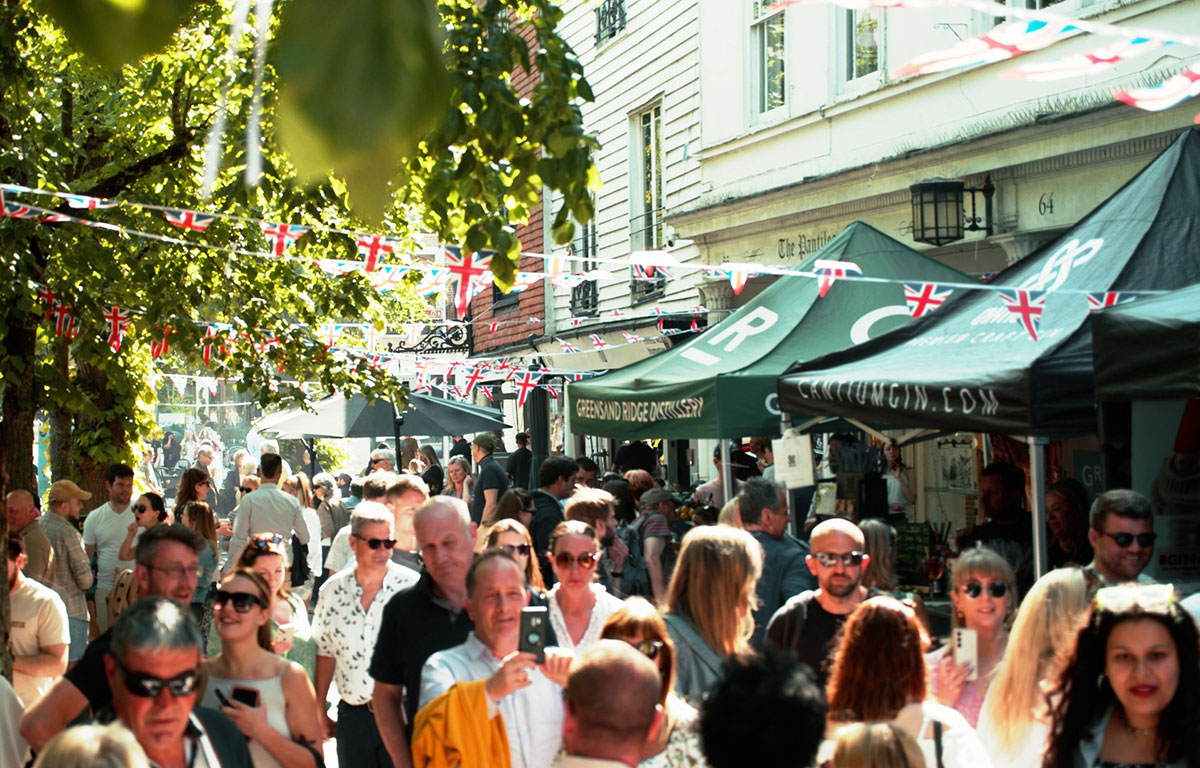 Targetfollow
At Targetfollow, we work with our sister company, Cordis Creative, to curate unforgettable experiences that bring community together. The 2023 Gin & Jazz Festival stands as a testament to this commitment. We remain dedicated to the continued growth and vibrancy of The Pantiles, ensuring that it remains a cherished place where exceptional events and fantastic memories are made.
Jason Vickers, Head of Marketing & Events at Cordis – organisers of the Gin & Jazz Festival – said: "The weekend at The Pantiles was incredible and we were delighted with the turnout! The weather was on our side once more and the historic streets were a hive of activity. We'd like to thank everyone who contributed to such a great weekend, especially our sponsors EnergyPal, Enotria & Coe and Royal Tunbridge Wells Together. We're now looking forward to the Antiques and Vintage Fair on 10th and 11 June, and the Harvest Food Festival in September."